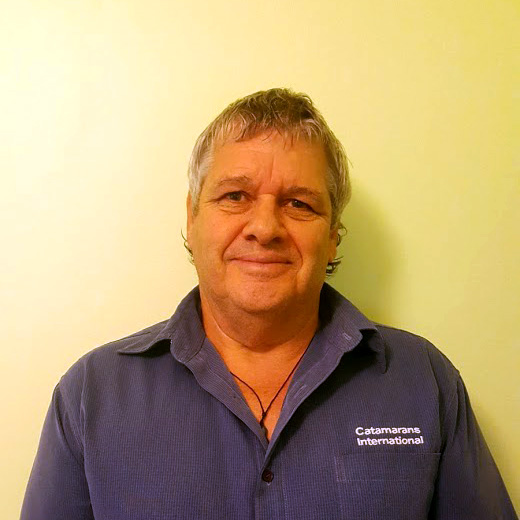 Glynn Kemp
Managing Director/Sales
Glynn started the company with a partner in 2007. The first two years were exceptional with five vessels from 16 metres to 22 metres being built and five more on the books. It confirmed a need for a more esthetic and efficient vessel design than what was currently available, Then the GFC happened and one by one the five "to be built" orders fell over. Instead of winding the business up Glynn bought his partner out and moth-balled the company. He shipped the Pacificat planing hull moulds the company owned to a factory in Malaysia. Sales from the Pacificat brand post GFC allowed the company to survive. More recently a 16 metre semi-displacement vessel has been completed in New Zealnd for a South Island client. We have also been carrying out work on a Power Cat in Seattle, fitting foils to one of our Malaysian built Pacificat's in Cairns. Along with other work we have been asisting in a complete refit in our yard in NZ on the Allan Wright Power Cat, "Southern Viking".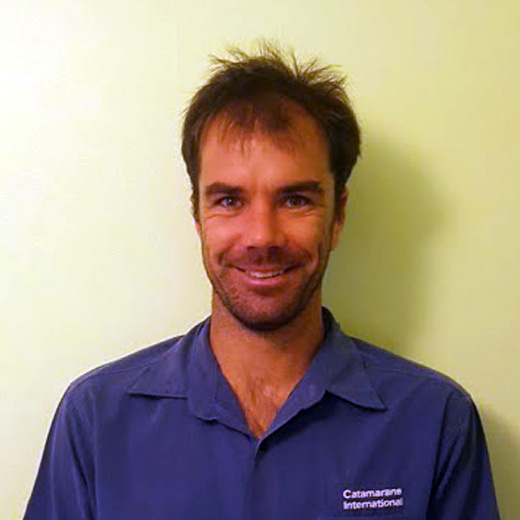 Chris Moors
Operations Manager / Marine Designer
Graduating in 2008 with a degree in marine design. Chris has always worked in the field of design and construction. With a focus on a wide range of composite vehicles, from boats to buses to hovercraft. Both in New Zealand and overseas.
With an extensive composite building knowledge Chris has the unique ability to design beautiful, functional craft that can be built efficiently.
Chris loves the water. With a competitive past in surf lifesaving. He will spend as much time out fishing, diving, surfing as possible. If the weather is not suitable he can be found getting hands on tinkering on a side project.